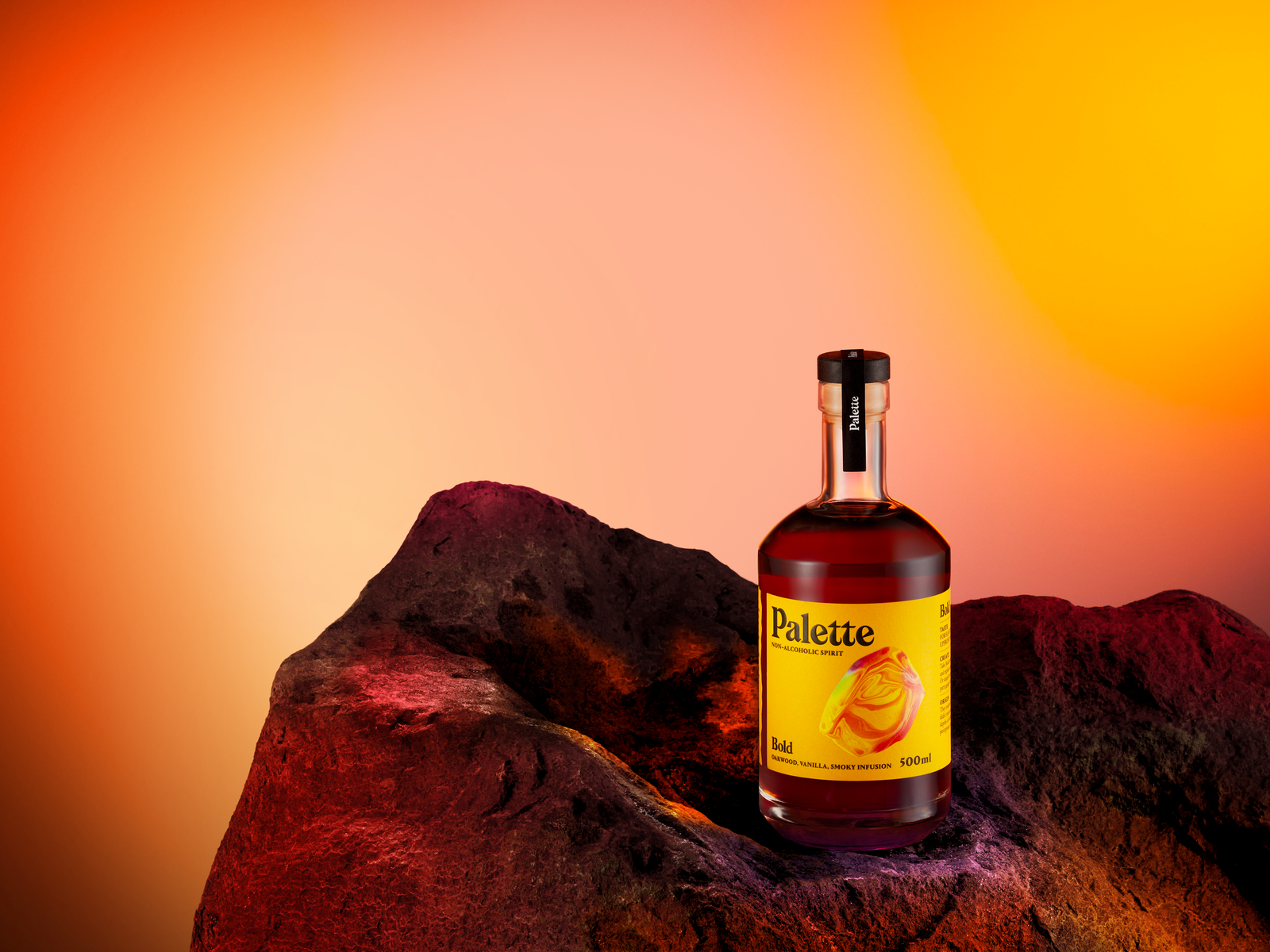 Two innovative alcohol-free creations with complex depth and limitless versatility for creating exceptional cocktails.
Palette Bold is the non-alcoholic spirit that feels like a dark spirit. The main aromas are oak, vanilla and a slight hint of smoke. The taste can best be described as grand, robust and firm. In the mix with ginger beer you will soon find the association with a Dark 'N' Stormy. Be creative and try other combinations too! Take the Cuba Libre, Mai Tai or Penicillin as a canvas to discover the potential of this cocktail ingredient.
Two innovative non-alcoholic innovations: Palette Bold & Palette Roots.
TRY NOW!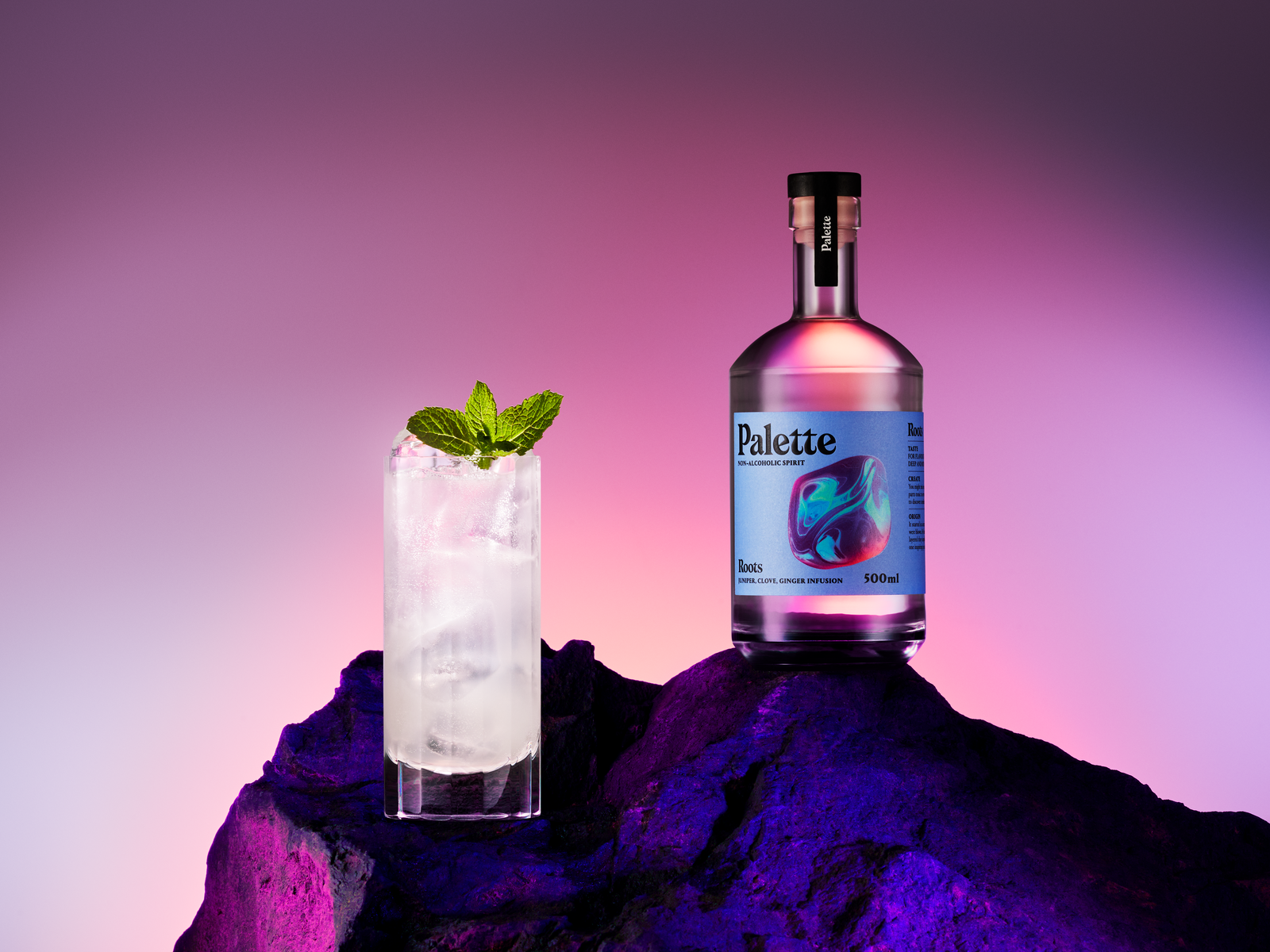 Palette Roots is the non-alcoholic spirit with a hint of gin.Juniper berries, cloves and ginger make the greatest impression on taste and sensation.Deep, complex and botanical impressions create a wonderful harmony with a warm bite.In combination with tonic you have a formidable non-alcoholic competitor of a Gin & Tonic.We challenge you to come up with new flavors!Let the classic gin cocktails such as the Negroni, Gimlet and Singapore Sling inspire you to come up with non- or low alcoholic alternatives.
TRY NOW!